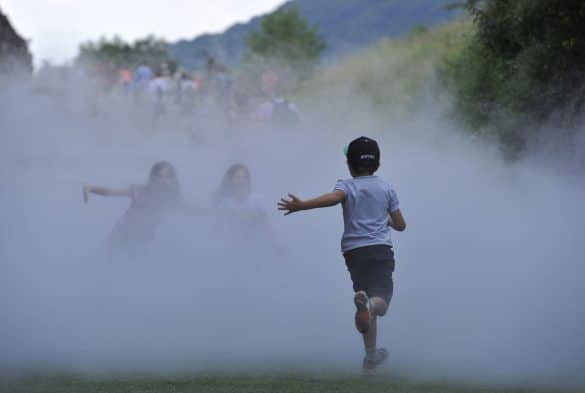 Learn while having fun in the theme park for exploring volcanoes and the planet earth!
Located in Auvergne in the heart of the Chaîne des Puys volcanoes, Vulcania invites young and old alike to set off and explore as we find answers to questions on the fascinating world of volcanoes and the planet Earth.
A amusement park for learning in family
Vulcania is an immersive park where you can have fun while you learn thanks to the many different experiences we offer you, such as 5D films, moving platforms, animatronix, interactive circuits, a scientific theatre, and tethered balloon. All this and more awaits to make your stay a truly unforgettable one…
Vulcania is both a theme park and an exploration area, taking young and old alike on a unique adventure full of discoveries and new experiences. The beautiful setting of the Chaîne des Puys volcanoes of Auvergne is the ideal setting for learning a thousand fascinating facts about the world's volcanoes and the planet Earth.
Vulcania is a unique theme park that places science within everyone's reach by offering you opportunities for different levels of understanding and learning. Whether you're on a guided tour or visiting on your own, the mysteries of the Earth are unveiled as you visit the galleries of Vulcania dug out of 30,000-year-old lava.