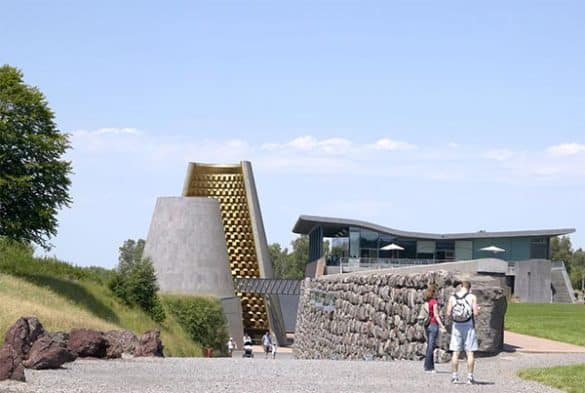 Katia and Maurice Krafft dream of creating "Vulcania", a science park in the heart of the Puy-de-Dôme region.
In 1992, the Conseil Régional d'Auvergne (Auvergne Regional Council) decided to launch a volcanic science park and museum in the heart of the Chaîne des Puys, on the territory of the Parc Naturel Régional (a 57-hectare former military site).
In 1994, the project (architecture and scenography) was entrusted to the Austrian architect Hans Hollein.
The €123 million investment was financed 85% by the Region, 10% by Europe and 5% by the French State.
On February 20, 2002, Vulcania, owned by the Regional Council, opened its doors to the public. Its operation is entrusted to SEM Volcans, with two main objectives:
Disseminate the latest know-how and knowledge in volcanology and earth and universe sciences;
To be a tool for the economic, cultural and tourist development of the Auvergne region, i.e. the 4 départements.
This dual objective sums up what makes Vulcania so special:
A Parc Scientifique, with content developed in conjunction with the Park's scientific team and overseen by an external Scientific Advisory Board made up of Europe's leading Earth science specialists.
A Parc Attractif to attract and retain as many people as possible to Auvergne.
The balance between these two requirements – science park and family theme park – has not always been easy to achieve since the park opened, but it's what makes Vulcania so unique and distinctive.